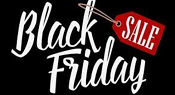 2022 BLACK FRIDAY SALE:
Choose From over 1,000 Brand New Items - Everything Must Go!
CLICK HERE TO SEE THEM! LIMITED QUANTITY REMAINING!
(Sale Ends in 1 days 11 hours 04 minutes!)
1 HOUR SALE!
Genii Magazine - February 2013 - MagoMigue

Was $6.00
Now: $3.00
Reward Points
No points earned yet on current order.
Log in to see how many reward points you have already earned
Categories
Important Links
The pack have 3 effects with objects all people love to do magic! CTP - get AMAZING REACTIONS with a IMPROMPTU THRU effect! You will perform it all the day You will perform this effect all days because all can be borrowed, signed, touched and LISTENED. Later all this all spectators see the coin go...
DOWNLOAD ITEM: Instant Access After Purchase!
(Availability Guaranteed)
Borrow a spectator's headphones, break it, and then restore it giving instantly back. Would you like convert earpods in airpods? This is your trick! This will drive your spectators CRAZY!!!!! Use borrow headphones Get AMAZING reactions Very Modern and fresh magic You can carry it always
DOWNLOAD ITEM: Instant Access After Purchase!
(Availability Guaranteed)