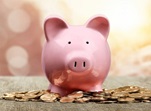 SECRET DISCOUNT CODE:
Right now until the end of the month, use the discount code below to save an extra 15% OFF over 300 bestselling items!!
Be sure to checkout
Coupon Code: TAKE15
!
Click here for more info!
1 HOUR SALE!
Mr. Monopoly (Gimmicks and online Instructions) by Julio Montoro - Trick

Was $35.00
Now: $17.50
Reward Points
No points earned yet on current order.
Log in to see how many reward points you have already earned
Categories
Manufacturer Info
Important Links
Books of Wonder by Tommy Wonder - 2 Volume Set!

[BOOKSOFWONDERSET]
$90.00
I have Paul Harris books on the Art of Astonishment by they are nothing like these. Tommy was a...
Date Added: 03/14/2008 by Robert Carr