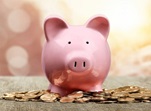 Coupon Code: TAKE15:
Right now, use the discount code
TAKE15
to save an extra 15% OFF over 300 bestselling items!!
CLICK HERE TO SEE THEM! LIMITED QUANTITY REMAINING!
(Sale Ends in 9 hours 31 minutes!)
1 HOUR SALE!
Gripper Coin Bands (Small) by Rocco Silano - Trick

Was $10.00
Now: $5.00
Reward Points
No points earned yet on current order.
Log in to see how many reward points you have already earned
Categories
Important Links
Chris Randall is a seasoned pro with tremendous experience with the thumb-tip. He has CONFIDENCE with this wonderful prop, and that is a rarity, even among pros. Here he will share tips on how to handle the thumbtip naturally, and an amazing effect in which a dollar bill is changed into a poker...
DOWNLOAD ITEM: Instant Access After Purchase!
(Availability Guaranteed)
Magic at the Bar with Chris Randall. Learn killer magic to perform in front of or behind the bar Desert Rose Torn and restored napkin rose. 7 digits The greatest pick up trick ever ! The Exchange A spectators buisness card and the magicians card switch places in the spectators hands. Coaster Card A...
Ready To Ship: As soon as tomorrow!
(if ordered within the next 3 hours 31 minutes)
Quantity Limited - 4 left!

Magic Wand (Red) by JL Magic - Trick