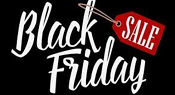 Black Friday Sale:
Save big on over 700 bestselling products! Don't wait until Thanksgiving to start saving NOW!!
Click here to view items!
(Sale Ends in 1 days 17 hours 58 minutes!)
DavidJGreene
Displaying 1 to 2 (of 2 Products)
A logical and creative approach using the classic Age Cards! Easy to perform! Fits in your wallet! Uses easy to recognize items! The Lucky Fortune is a unique and clever twist on the classic, and often overlooked, age cards that can easily be carried with you wherever you go, just like a good luck...
Buy Now
DOWNLOAD ITEM: Instant Access After Purchase!
(Availability Guaranteed)
The Magic Square is an arrangement of numbers on a 4x4 grid where all of the numbers in each row, each column, and the even the diagonals all add up to the same number chosen by the audience. But is it mental magic, or a feat of mathematics? That depends on the performer's presentation, and the...
Buy Now
DOWNLOAD ITEM: Instant Access After Purchase!
(Availability Guaranteed)
Displaying 1 to 2 (of 2 Products)
Featured Products
Uncaged by Finix Chan and Skymember - Trick
$19.95
Sale: $15.96
Solitary by Cameron Francis and Paper Crane Magic - DVD
$20.00
Sale: $19.00
Six 2.0 by Mickael Chatelain - DVD
$39.95
Sale: $31.96
Agility (DVD and Gimmicks) by Rich Gerrish - DVD
$45.00
Sale: $36.00
Ignition by Chris Smith - Trick
$40.00
Sale: $32.00
Extreme Card Magic Volume 1 by Joe Rindfleisch - DVD
$29.95
Sale: $23.96