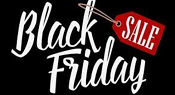 Black Friday Sale:
Save big on over 700 bestselling products! Don't wait until Thanksgiving to start saving NOW!!
Click here to view items!
(Sale Ends in 1 days 11 hours 54 minutes!)
Evenement magique
Displaying 1 to 2 (of 2 Products)
SIGABA is a powerful tool to enhanced your revelations. The app allows you to convert a word into an app. You can show a series of single digit that will reveal the thought word, name, company name, star sign, celebrities... And so much more! SIGABA is always in your pocket, so you will be ready to...
Buy Now
Ready To Ship: As soon as tomorrow!
(if ordered within the next 13 hours 54 minutes)
(Quantity Limited - 14 left!)
Social Assistant - Mentalism in your pocket Social Assistant the app for mentalists who has nothing to hide. Use YOUR SPECTATOR's cell phone in CUSTOMIZABLE mentalism effects. The phone screen is never hidden, it remains VISIBLE. With Social Assistant , you can make divinations, predictions,...
Buy Now
Ready To Ship: As soon as tomorrow!
(if ordered within the next 13 hours 54 minutes)
(HURRY! - Only 2 left!)
Displaying 1 to 2 (of 2 Products)
Featured Products
Xtension (DVD and Gimmick) by Alex Kolle - DVD
$35.00
Sale: $28.00
Madame Blavatsky - Spiritual Traveller by Donna Zuckerbrot - DVD
$20.00
Sale: $16.00
Inversion by Andrew Mayne - DVD
$15.00
Sale: $12.00
Open Traveller by David Acer - DVD
$30.00
Sale: $24.00
Deflect by Skulkor - DVD
$35.00
Sale: $28.00
Switch Up (Red) by Danny Weiser and Magic Tao - Trick
$30.00
Sale: $28.50
Master Mindfreaks by Criss Angel - Volume 3
$19.95
Sale: $15.96
Spookey (w/DVD) by Jay Sankey
$40.00
Sale: $32.00