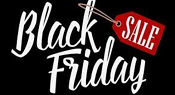 2022 BLACK FRIDAY SALE:
Choose From over 1,000 Brand New Items - Everything Must Go!
CLICK HERE TO SEE THEM! LIMITED QUANTITY REMAINING!
(Sale Ends in 13 hours 47 minutes!)
1 HOUR SALE!
Spectacular 100 Trick Magic Suitcase (0C4769) by Ideal

Was $68.00
Now: $34.00
Reward Points
No points earned yet on current order.
Log in to see how many reward points you have already earned
Categories
Important Links
Testimonial
Number of store reviews of 923 for a average rating of 5.0 out of 5 stars!