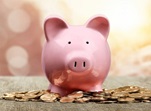 Coupon Code: TAKE15:
Right now, use the discount code
TAKE15
to save an extra 15% OFF over 300 bestselling items!!
CLICK HERE TO SEE THEM! LIMITED QUANTITY REMAINING!
(Sale Ends in 11 hours 01 minutes!)
1 HOUR SALE!
Genii Magazine - September 2013 - Mike Caveney

Was $6.00
Now: $3.00
Reward Points
No points earned yet on current order.
Log in to see how many reward points you have already earned
Categories
Important Links
Testimonial
Number of store reviews of 927 for a average rating of 5.0 out of 5 stars!

Magician Wand (Giggle Stick) by JL Magic - Trick