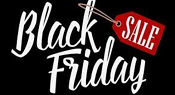 Black Friday Sale:
Save big on over 700 bestselling products! Don't wait until Thanksgiving to start saving NOW!!
Click here to view items!
(Sale Ends in 1 days 10 hours 55 minutes!)
Invisible Deck Bicycle (Red) - Trick
Date Added: 04/22/2013
One of the best decks ever!!!! If you're not using it- you should.....