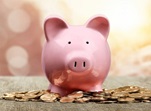 Coupon Code: TAKE15:
Right now, use the discount code
TAKE15
to save an extra 15% OFF over 300 bestselling items!!
CLICK HERE TO SEE THEM! LIMITED QUANTITY REMAINING!
(Sale Ends in 10 hours 06 minutes!)
1 HOUR SALE!
Untruth (DVD and Gimmicks) by Rich Li - DVD

Was $25.00
Now: $12.50
Reward Points
No points earned yet on current order.
Log in to see how many reward points you have already earned
Categories
Manufacturer Info
Important Links
Invisible Deck Book

[MC-20-0724]
$2.95
Sale: $2.80

if you would like to get more use out of an Invisible Deck, this is a handly little book to have. The book includes a description of how the deck works. There are a number of routines included. You are not going to get long tracts on the finer points of magic, but or the money, this is well worth the expense.
Date Added: 10/24/2007 by Robert Ross

Bicycle Constellation (Aries) Playing Cards