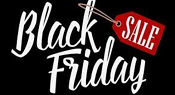 2022 BLACK FRIDAY SALE:
Choose From over 1,000 Brand New Items - Everything Must Go!
CLICK HERE TO SEE THEM! LIMITED QUANTITY REMAINING!
(Sale Ends in 3 days 14 hours 08 minutes!)
1 HOUR SALE!
Puff Cigarettes 2-Per PBH

Was $11.00
Now: $5.50
Reward Points
No points earned yet on current order.
Log in to see how many reward points you have already earned
Categories
Manufacturer Info
Important Links
Invisible Thread Not Stripped - Trick

[INVISTHRN]
$4.95
Sale: $4.70

great stuff and alot of it too! Other stores sold the same stuff for $8 average. Good job MJM and keep it up!
Date Added: 06/02/2009 by George Pjevach