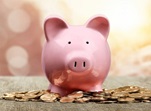 Coupon Code: TAKE15:
Right now, use the discount code
TAKE15
to save an extra 15% OFF over 300 bestselling items!!
CLICK HERE TO SEE THEM! LIMITED QUANTITY REMAINING!
(Sale Ends in 9 hours 26 minutes!)
1 HOUR SALE!
Gripper Coin Bands (Small) by Rocco Silano - Trick

Was $10.00
Now: $5.00
Reward Points
No points earned yet on current order.
Log in to see how many reward points you have already earned
Categories
Important Links
Iwan Hendrawan - Indomagic Land
There are no products to list in this category.
New Products For January
Featured Products
Monthly Specials For January