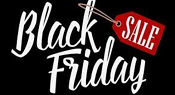 2022 BLACK FRIDAY SALE:
Choose From over 1,000 Brand New Items - Everything Must Go!
CLICK HERE TO SEE THEM! LIMITED QUANTITY REMAINING!
(Sale Ends in 11 hours 36 minutes!)
1 HOUR SALE!
Killer Badge (with DVD) by Zenneth Kok - Blue

Was $34.95
Now: $17.48
Reward Points
No points earned yet on current order.
Log in to see how many reward points you have already earned
Categories
Important Links
The classic effect of borrowing a card reinvented by G Alexander for the 21st Century. The magician comes in listening to his favorite music on his headphones. A spectator chooses a card and loses it again. The entire deck of cards fall into a backpack and it's shaken to mix the cards up. Now,...
Ready To Ship: As soon as tomorrow!
(if ordered within the next 11 hours 36 minutes)
(Quantity Limited - 6 left!)
From the creative mind of Drusko, a Mexican magician creator of "Radioactive", comes this new twist on the TNR corner plot developed and produced by Thinking Paradox. The effect is as follows: a card is selected and signed by a spectator. One corner of the card is torn away by the spectator itself,...
DOWNLOAD ITEM: Instant Access After Purchase!
(Availability Guaranteed)
Slim design coin purse, made from high quality leather. Velvet lined interior, with six pockets and a snap button. Perfect for any magician who does coin magic and wants to add that something extra to there look. Note: Coins NOT Included.
Ready To Ship: As soon as tomorrow!
(if ordered within the next 11 hours 36 minutes)
(HURRY! - Only 1 left!)