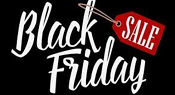 2022 BLACK FRIDAY SALE:
Choose From over 1,000 Brand New Items - Everything Must Go!
CLICK HERE TO SEE THEM! LIMITED QUANTITY REMAINING!
(Sale Ends in 4 days 12 hours 56 minutes!)
1 HOUR SALE!
Refill for HPad by Henri Beaumont and Marchand de Trucs - Trick

Was $7.00
Now: $3.50
Reward Points
No points earned yet on current order.
Log in to see how many reward points you have already earned
Categories
Important Links
Mexican Revolution by Magic Lab View Clip Effect Whether in his native country or during his many engagements at Caesar's Magical Empire in Las Vegas or at the Magic Castle in Los Angeles, Fenik has long been perplexing some of magic's top names with his Mexican Revolution routine. The...
Ready To Ship: Between Nov 29th and Nov 30th
(Quantity Limited - 9 left!)
Of the hundreds of people on whom Gordon Bean field-tested his new effect, Temptation, a particularly notable spectator was one Greg Simko, C.E.O. of the U.S. Playing Card Co. One evening, Mr. Simko was at The Magic Castle to discuss a custom deck being made for the film Shade, and when asked to...
Ready To Ship: Between Nov 29th and Nov 30th
(HURRY! - Only 1 left!)