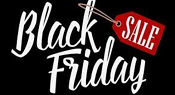 2022 BLACK FRIDAY SALE:
Choose From over 1,000 Brand New Items - Everything Must Go!
CLICK HERE TO SEE THEM! LIMITED QUANTITY REMAINING!
(Sale Ends in 1 days 10 hours 46 minutes!)
1 HOUR SALE!
Genii Magazine - February 2013 - MagoMigue

Was $6.00
Now: $3.00
Reward Points
No points earned yet on current order.
Log in to see how many reward points you have already earned
Categories
Important Links
Gum to Yum is a visual effect where a small pack of Big Red, Juicy Fruit, Winterfresh or Doublemint size gum becomes a larger pack of bubble yum. With a simple instruction on handling and many possibilities. What will you do with your gum powers? May also be applied to other ideas you may have....
DOWNLOAD ITEM: Instant Access After Purchase!
(Availability Guaranteed)
Tic Tac Through is a very visual effect where a Tic Tac penetrates through a sealed Tic Tac box , a super visual trick just like a camera trick. Immediately show both hands empty and hand out the box for examination. The effect looks good on camera and live performance! Easy to make End clean...
DOWNLOAD ITEM: Instant Access After Purchase!
(Availability Guaranteed)