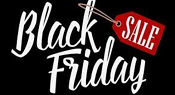 2022 BLACK FRIDAY SALE:
Choose From over 1,000 Brand New Items - Everything Must Go!
CLICK HERE TO SEE THEM! LIMITED QUANTITY REMAINING!
(Sale Ends in 11 hours 20 minutes!)
1 HOUR SALE!
Hollywood by Alex Pandrea - DVD

Was $25.00
Now: $12.50
Reward Points
No points earned yet on current order.
Log in to see how many reward points you have already earned
Categories
Important Links
I am Obie Magic from Jakarta, Indonesia. I would like to introduce a coin production project. A very classic coin routine. combining a coin with two cards. Vanishing the coin, and catching it using 2 pieces of cards. Performed with multiple variations. Perfect for comedy magic or even for...
DOWNLOAD ITEM: Instant Access After Purchase!
(Availability Guaranteed)
Blow The Bill Hole is a very visual magic for close up. imagine the magician taking a bill from a wallet. The bills were signed by the audience. The magician folds the money and then use a marker to stab thru the bill to produce two holes. Just by blowing it the magician restored the bill and the...
DOWNLOAD ITEM: Instant Access After Purchase!
(Availability Guaranteed)