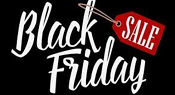 2022 BLACK FRIDAY SALE:
Choose From over 1,000 Brand New Items - Everything Must Go!
CLICK HERE TO SEE THEM! LIMITED QUANTITY REMAINING!
(Sale Ends in 4 days 13 hours 14 minutes!)
1 HOUR SALE!
Refill for HPad by Henri Beaumont and Marchand de Trucs - Trick

Was $7.00
Now: $3.50
Reward Points
No points earned yet on current order.
Log in to see how many reward points you have already earned
Categories
Important Links
Take your Vanishes to the next level! The Gecko Pro System (GPS) combines the ORIGINAL GECKO SYSTEM with the GECKO EXTREME SYSTEM! GPS allows you to safely vanish, switch or transform almost ANY borrowed item VISUALLY AND SILENTLY!! It is an easy-to-use, light-weight and unobtrusive magic device...
Ready To Ship: Between Nov 29th and Nov 30th
Quantity Limited - 6 left!
INCREDIBLE DEAL! THESE SETS ARE EXTREMELY LIMITED! GET THEM AT THIS CLEARANCE PRICE WHILE WE STILL HAVE THEM! (We were cleaning out our stockroom and found a very limited supply of these DVD Sets which had been tucked away on a shelf. They can now be yours for a very...
Ready To Ship: Between Nov 26th and Nov 29th
(Availability Guaranteed - Only 7 left!)

Odyssey Genesys (Black) Edition Playing Cards by Sergio Roca