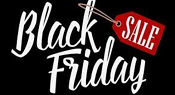 2022 BLACK FRIDAY SALE:
Choose From over 1,000 Brand New Items - Everything Must Go!
CLICK HERE TO SEE THEM! LIMITED QUANTITY REMAINING!
(Sale Ends in 3 days 18 hours 50 minutes!)
1 HOUR SALE!
Piece by Choi Hyo One - Trick

Was $29.95
Now: $14.98
Reward Points
No points earned yet on current order.
Log in to see how many reward points you have already earned
Categories
Important Links
Port Hole is a fun trick that is perfect for Social Media and in real life! Even also can do it in live performance. A hole moves and then changes into a black sticker. Very visual and practical. No elastics No threads Easy to make Easy to perform Download and learn it now!
DOWNLOAD ITEM: Instant Access After Purchase!
(Availability Guaranteed)
BLINK is a Very visual card change. You can do it live or via video performance. No gimmick Simple to do Visual Easy setup Please enjoy!
DOWNLOAD ITEM: Instant Access After Purchase!
(Availability Guaranteed)