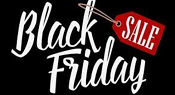 Black Friday Sale:
Save big on over 700 bestselling products! Don't wait until Thanksgiving to start saving NOW!!
Click here to view items!
(Sale Ends in 1 days 10 hours 45 minutes!)
Pip Card (Magnetic) by Uday's Magic World - Trick
Model: UDPIPCARD_magnetic
Date Added: 07/19/2010
I performed this trick about 5-minutes after receiving it and reading the instructions. The kids loved it and kept talking about how I changed the number of pink dots. I recommend this for anyone performing for kids magic shows. Great product and quality.