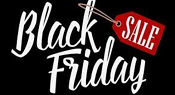 2022 BLACK FRIDAY SALE:
Choose From over 1,000 Brand New Items - Everything Must Go!
CLICK HERE TO SEE THEM! LIMITED QUANTITY REMAINING!
(Sale Ends in 4 days 12 hours 11 minutes!)
1 HOUR SALE!
Magician's Guide To Surviving The World's End

Was $12.95
Now: $6.48
Reward Points
No points earned yet on current order.
Log in to see how many reward points you have already earned
Categories
Important Links
Mind Wise is creative and entertaining Mind-bending Mentalism from psychic entertainer and award winner, Richard Mark, author of Mind Warp , Mind Work and co-author of Maurice Fogel, In Search of the Sensational . Marc Salem's comments enrich the material. 35 audience-tested methods,...
Ready To Ship: Between Nov 29th and Nov 30th
(HURRY! - Only 4 left!)
Marc Salem's Mind Games on and off Broadway "is as brilliantly entertaining as it is tantalizing and puzzling." - Clive Barnes "It is mind blowing!" - Liz Smith New York Post . Now he gives himself away. In a revealing graduate course in psychic entertainment, Marc tells all, documenting his...
Ready To Ship: Between Nov 29th and Nov 30th
(Quantity Limited - 11 left!)

CAMOUFLAGE by Magicat - Trick