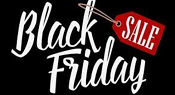 2022 BLACK FRIDAY SALE:
Choose From over 1,000 Brand New Items - Everything Must Go!
CLICK HERE TO SEE THEM! LIMITED QUANTITY REMAINING!
(Sale Ends in 1 days 11 hours 27 minutes!)
1 HOUR SALE!
Genii Magazine - February 2013 - MagoMigue

Was $6.00
Now: $3.00
Reward Points
No points earned yet on current order.
Log in to see how many reward points you have already earned
Categories
Important Links
"A classic plot given a "fresh" new look and feel with a killer final phase and best of all, it's simple to do! This WILL be going in my pocket!" - Jester Styles Matrix contained is a anytime anywhere matrix effect that is self contained inside a gum pack. no need for a...
DOWNLOAD ITEM: Instant Access After Purchase!
(Availability Guaranteed)
Magic shouldn't feel like a dream. When created, practiced, and performed correctly, magic is real life. Our craziest thoughts made commonplace by nothing more than sleight of hand and cleverly gimmicked everyday objects. When we take that magic out into the world and share it with others, it...
DOWNLOAD ITEM: Instant Access After Purchase!
(Availability Guaranteed)