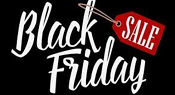 2022 BLACK FRIDAY SALE:
Choose From over 1,000 Brand New Items - Everything Must Go!
CLICK HERE TO SEE THEM! LIMITED QUANTITY REMAINING!
(Sale Ends in 4 days 12 hours 15 minutes!)
1 HOUR SALE!
Magician's Guide To Surviving The World's End

Was $12.95
Now: $6.48
Reward Points
No points earned yet on current order.
Log in to see how many reward points you have already earned
Categories
Important Links
A complete text on how to give brief cold readings to anyone and astound them with your accuracy. THE CLASSIC BOOK ON COLD READING. When the first edition of Quick and Effective Cold Reading was published, Bascom Jones, editor of Magick , wrote that it was "one of the all-time GREAT...
Ready To Ship: Between Nov 29th and Nov 30th
(Quantity Limited - 17 left!)
How to Make Money Providing Entertaining Readings for the Corporate Market You can enjoy a lucrative part-time or full-time career as an entertainer who provides brief readings for clients and guests at corporate events. In this book, Richard Webster, who has worked in this market for almost thirty...
Ready To Ship: Between Nov 29th and Nov 30th
(Quantity Limited - 9 left!)