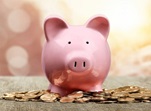 Coupon Code: TAKE15:
Right now, use the discount code
TAKE15
to save an extra 15% OFF over 300 bestselling items!!
CLICK HERE TO SEE THEM! LIMITED QUANTITY REMAINING!
(Sale Ends in 11 hours 13 minutes!)
1 HOUR SALE!
Genii Magazine - September 2013 - Mike Caveney

Was $6.00
Now: $3.00
Reward Points
No points earned yet on current order.
Log in to see how many reward points you have already earned
Categories
Manufacturer Info
Important Links
Ripeating by Alex Latorre - Tricks

[RIPEATING]
$30.00

I don't think the description of this trick is particularly accurate. The bill is NOT something you can pass around as it is highly gimmicked. There are some arts and crafts required for this trick, requiring $3 and some other supplies to purchase if you don't have them on hand. I don't personally think it can be used for close up magic if someone has a discerning eye. It's an interesting effect but I was somewhat disappointed. The quality of the video is also not too great.
Date Added: 04/25/2018 by Seth Bartal