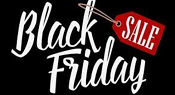 2022 BLACK FRIDAY SALE:
Choose From over 1,000 Brand New Items - Everything Must Go!
CLICK HERE TO SEE THEM! LIMITED QUANTITY REMAINING!
(Sale Ends in 11 hours 14 minutes!)
1 HOUR SALE!
Hollywood by Alex Pandrea - DVD

Was $25.00
Now: $12.50
Reward Points
No points earned yet on current order.
Log in to see how many reward points you have already earned
Categories
Important Links
One moment, a pack of cards - the next moment, the cards are encased in their box! The perfect NO GIMMICKS opener/closer to add to your card routines. Hit them hard! From the book "Philia" by the creative powerhouse PH comes an effect so good it had to be taught on video! NyctoPHile is a NO...
DOWNLOAD ITEM: Instant Access After Purchase!
(Availability Guaranteed)
Introducing Zephyr... A revolutionized PK concept that allows you to be a jedi, give you control over elements, or use it to seemingly call forth a ghost for an opener to any haunted routine. Effects Included: PK Senses - With this concept you can have someone feel what another person has felt...
DOWNLOAD ITEM: Instant Access After Purchase!
(Availability Guaranteed)