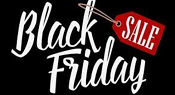 2022 BLACK FRIDAY SALE:
Choose From over 1,000 Brand New Items - Everything Must Go!
CLICK HERE TO SEE THEM! LIMITED QUANTITY REMAINING!
(Sale Ends in 3 days 12 hours 20 minutes!)
1 HOUR SALE!
Cherry Casino House Deck Fremonts Playing Cards (Desert Inn Purple)

Was $75.00
Now: $37.50
Reward Points
No points earned yet on current order.
Log in to see how many reward points you have already earned
Categories
Manufacturer Info
Important Links
SNAPPED (Gimmicks and Online Instructions) by Justin Flom and The Other Brothers - Trick

[SNAPPED]
$25.00

Snapped is great! It's a stunner to everyone that sees it! Great idea, great trick. You need this!!
Date Added: 11/22/2018 by Eddie Tobey