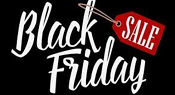 Black Friday Sale:
Save big on over 700 bestselling products! Don't wait until Thanksgiving to start saving NOW!!
Click here to view items!
(Sale Ends in 1 days 11 hours 56 minutes!)
Urban Entity
Displaying 1 to 2 (of 2 Products)
From the creator of Omniscient and Fly on the Wall , comes a system of presentations that will allow any performer to: - Hypnotize your participants - Read your participants minds - Make your participant hallucinate and seemingly change their realities - Show the audience one image and show the...
Buy Now
DOWNLOAD ITEM: Instant Access After Purchase!
(Availability Guaranteed)
Gnostic is a system that allows any mentalists or mystery performer to be his/her own consultant. This is being dubbed as "arguably the most dangerous manuscript ever written". Gnostic is structured so well for the stage performer, if placed in the wrong hands, it could legitimately start a cult....
Buy Now
DOWNLOAD ITEM: Instant Access After Purchase!
(Availability Guaranteed)
Displaying 1 to 2 (of 2 Products)
Featured Products
Reel Magic Episode 38 (Andi Gladwin) - DVD
$12.00
Sale: $9.60
Deflect by Skulkor - DVD
$35.00
Sale: $28.00
Torn Too by Daniel Garcia - DVD
$30.00
Sale: $24.00
Uprising by Richard Sanders - DVD
$19.95
Sale: $15.96
Sin City by Luke Dancy - DVD
$35.00
Sale: $28.00