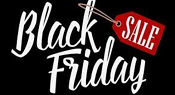 Black Friday Sale:
Save big on over 700 bestselling products! Don't wait until Thanksgiving to start saving NOW!!
Click here to view items!
(Sale Ends in 1 days 10 hours 22 minutes!)
Word Work by Larry Becker and Lee Earle - Trick
Date Added: 02/08/2014
Not had time to give it much attention as yet, but did have a quick look and was very impressed. For the bargain price I got it for, all I can say is...WOW...what a result.